Fetish Katherina from Antwerpen, loves to tie up and make slave moan!, If you like to be spanked, or prostate stimulation, Mistress Fetish Katherina have no limits! She will make you suffer.
(W) Website Fetish Katherina
Slave John about Mistress Fetish Katherina:
I love being dominated by Mistress Katherina, it's my weekly secret outing !
I like to wear women's underwear when she overpowers me. And it is Mistress Katherina who chooses the earrings that I will wear. After having tied me up, Mistress Katherina humiliates me : she slaps me, claws my belly, spits in my face so that I lick and swallow her saliva.
And then comes time for the spanking. It's my punishment for the week. Last time she spanked me for half an hour ! I thought my butt was going to explode. Each time, she changes tools to spank me. The pain, as my cries of supplication also changed every time!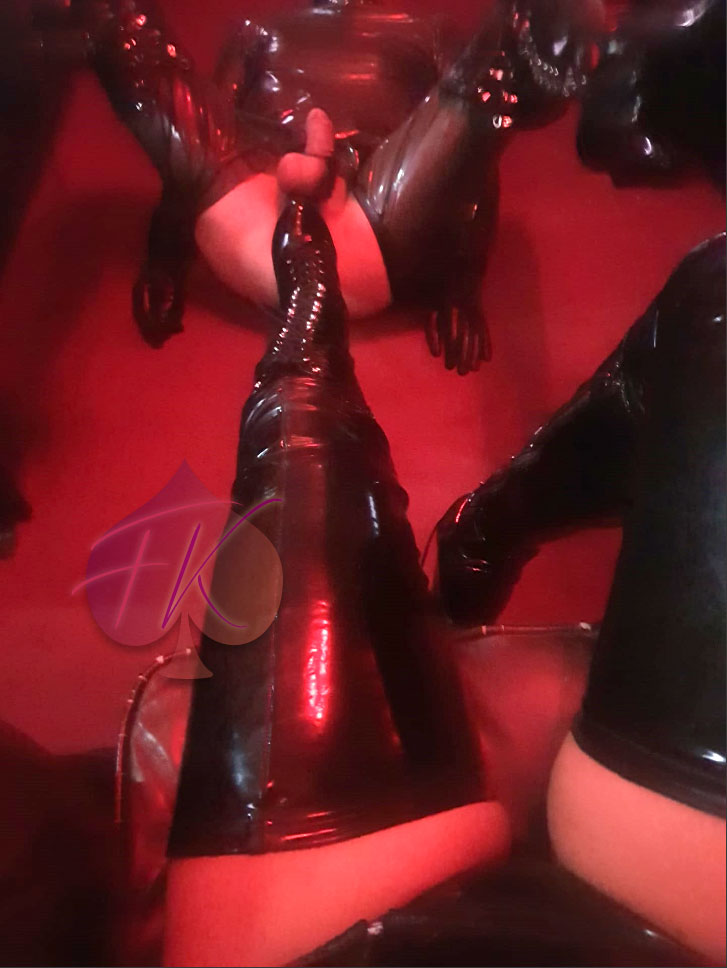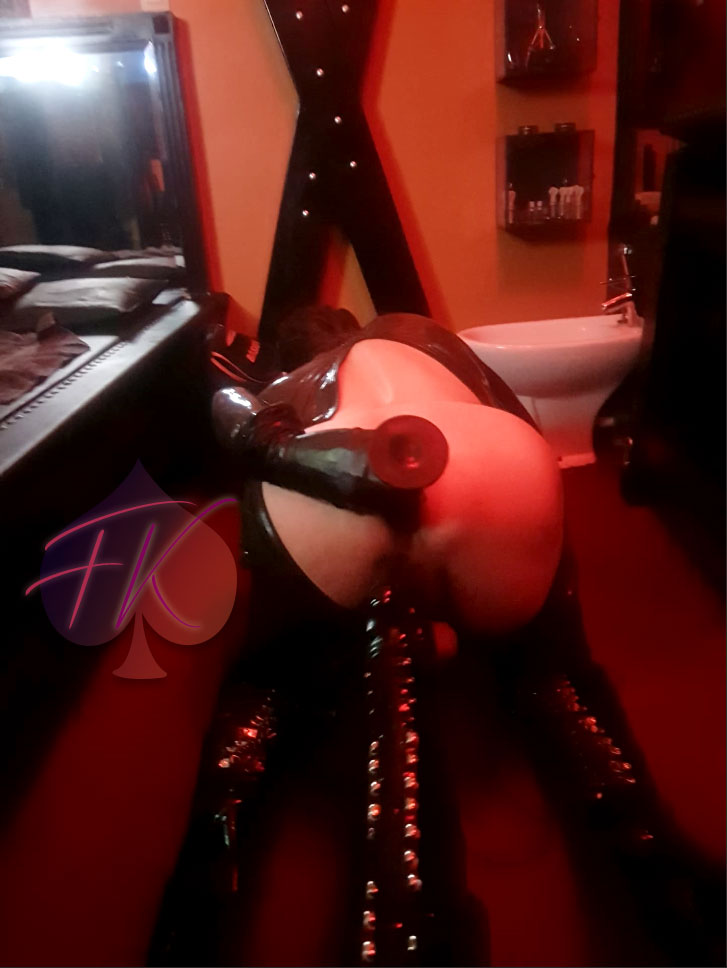 I am all hers, Mistress Katherina puts a leash around my neck, hinders my arms and private parts. I love CBT (Cock and ball torture) ! I have to get down on my knees to beg her. To push her long heel into my anus, while telling me that I am her slave. She chooses an anal plug for me to insert in myself. Once it's in deep, I may lick her feet. If I don't apply myself enough at this task, I get whipped on my lower back.
When I have licked Mistress Katherina's feet well, she titillates my prostate then withdraws the anal plug and shoves it in my mouth. I keep it in, until she fully inserts me with her huge latex dildo. There, I walk around in circles in the room, then she suspends me by my arms or she ties me on all fours on her torture table to sodomize me with the dildo around her waist.
In the end, Mistress Katherina often puts me on my back. And there I see her huge breasts moving in all directions. It excites me so much ! She handcuffs me so I can't struggle while she practices face sitting on me. She masturbates me gently. Then she accelerates and crushes my face with her buttocks until my nose goes into her ass.